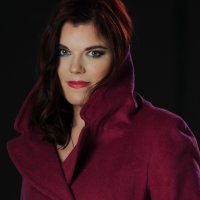 J.H. Moncrieff
Thriller, Mystery, Supernatural Suspense, Horror
J.H. Moncrieff's work has been described as early Gillian Flynn with a little Ray Bradbury and Stephen King thrown in for good measure.

She won Harlequin's search for "the next Gillian Flynn" in 2016. Her first published novella, The Bear Who Wouldn't Leave, was featured in Samhain's Childhood Fears collection and stayed on its horror bestsellers list for over a year.

When not writing, she loves exploring the world's most haunted places, advocating for animal rights, and summoning her inner ninja in muay thai class.

To get free ebooks and a new spooky story every week, go to http://bit.ly/MoncrieffLibrary.